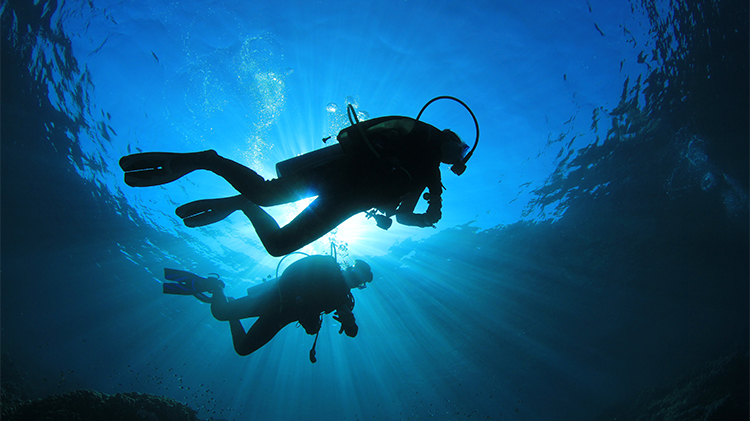 Scuba - 8050 NCO Beach Rd Joint Base Lewis-McChord 98433 Google Map
Escape gravity with JBLM Scuba! Get Open Water certified! If you've always wanted to take scuba diving lessons, experience unparalleled adventure and see the world beneath the waves, this is where it starts. Get your scuba diving certification with the PADI® Open Water Diver course – the world's most popular and widely recognized scuba course. Millions of people have learned to scuba dive and gone on to discover the wonders of the aquatic world through this course. To enroll in a PADI Open Water Diver course, you need adequate swimming skills and need to be in good physical health. No prior experience with scuba diving is required.
Contact us for the next set of Open Water week-long classes.
Cost
$240 — Open water (includes book & equipment): Mon–Fri, 6–10 p.m.; Sat–Sun , 8 a.m.–1 p.m.
$250 — Advanced (includes books & equipment)
$250 — Rescue (includes books & equipment)
$150 — Specialities (includes equipment; books sold separately)
$150 — Refresher
$80 — Emergency First Response
$75 — Discover Local Area Dive (equipment rental cost is extra)
Call — Professional-Level Training
Registration Info
Payment due upon enrollment.
Contact