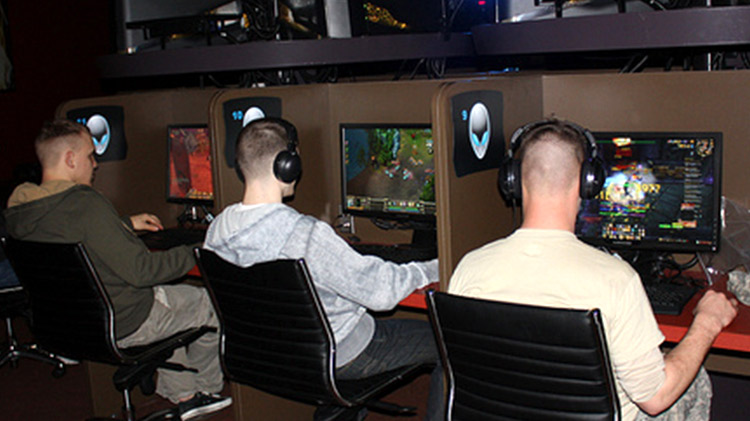 This Week at Warrior Zone
Wednesdays
10-Week Texas Hold'em Tournaments
The more you show up and the higher you place, the more points you earn, and more points get you more chips for the finals. Weekly winners get a $50 Visa gift card. Larger gift cards will be awarded to the top-placed players of the finals (Sept. 19, 2018).
Sign-up atarts at 6 p.m. Event starts at 6:30 p.m.
$7 per person to participate
Texas Hold'em food specials at The Zone on Wednesdays

Thursdays
- 8-Ball Pool: Free to play and open to players of all skill levels - every first and third Thursday.
- 9-Ball Pool: Free to play and open to players of all skill levels - every second and fourth Thursday.
Fridays
Trading Card Game Night (TCG)
Fans of Magic: The Gathering convene on Friday nights for TCG card tournaments.
Starts at 9 p.m.
All levels welcome
Free to play
Smash Nights (WiiU)
Link! Samus! Pikachu! All of your favorite Nintendo characters are back along with plenty of new faces at these Super Smash Bros. events.

Saturdays
Dungeons & Dragons Meet-Up
Form alliances while defending your kingdom from the wicked. Participants of this game also refine their leadership and problem-solving skills. If you love adventure and role-playing games, Dungeons and Dragons is for you.
Anime on the Big Screen
Warrior Zone has a large collection of Anime to choose from. Bring your own to share or vote with the group to view one of ours.
Sundays
PlayStation VR from 4 to 10 p.m.