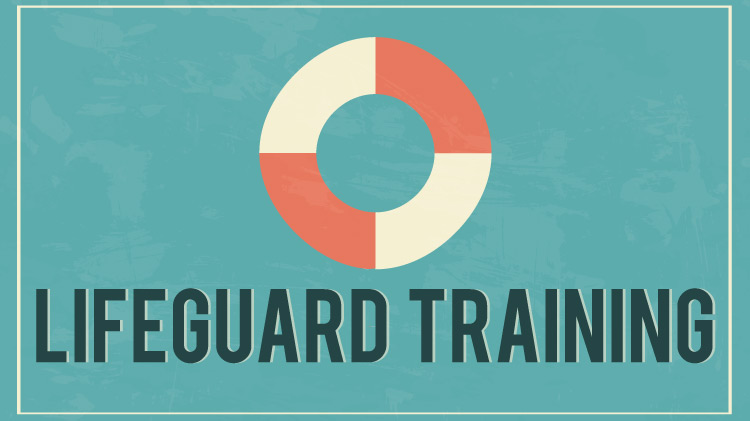 Date: Jan 17 2020 - Jan 19 2020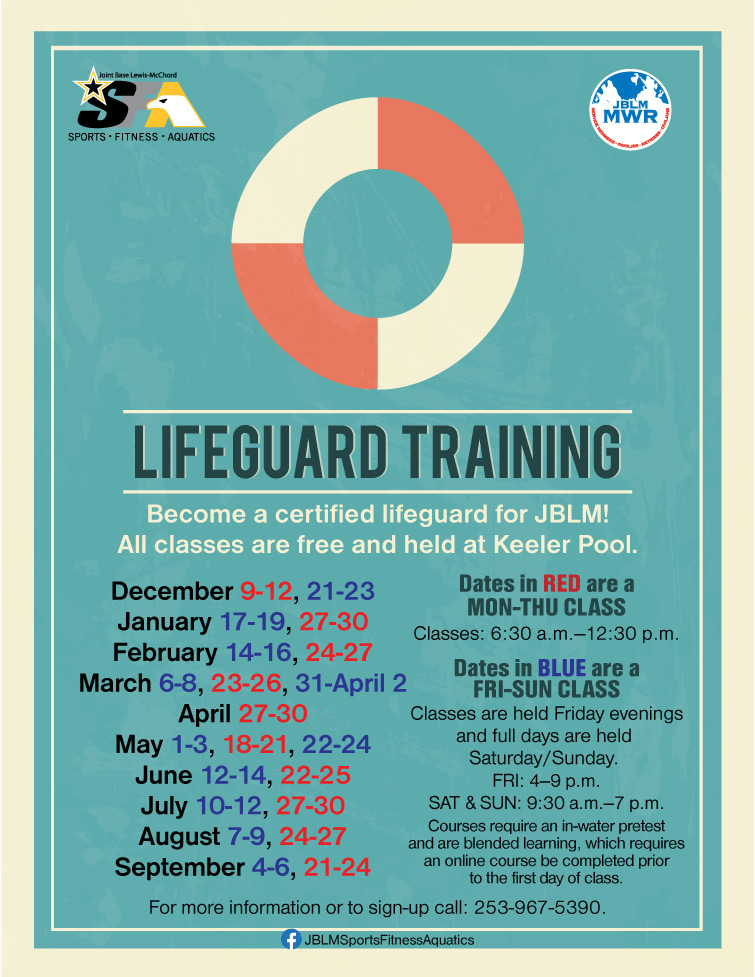 Become a certified lifeguard for JBLM! Classes are held at Keeler Pool.
Dates in RED are a MON-THU CLASS
Classes: 6:30 a.m.-12:30 p.m.

Dates in BLUE are a FRI-SUN CLASS
Classes are held Friday evenings and full days are held Saturday/Sunday.
FRI: 4-9 p.m. SAT & SUN: 9:30 a.m.-7 p.m.
The blended learning course is approximately seven hours long, and Lifeguard classes are subject to cancellation up to two weeks prior if there is low enrollment.
Explanation of the pretest - 300 meter swim utilizing front crawl or breaststroke, two minute tread using legs only, and timed brick retrieval.
Registration Info
Courses require an in-water pretest and are blended learning, which requires an online course be completed prior to the first day of class.
For more information or to sign-up call the number below.
Contact