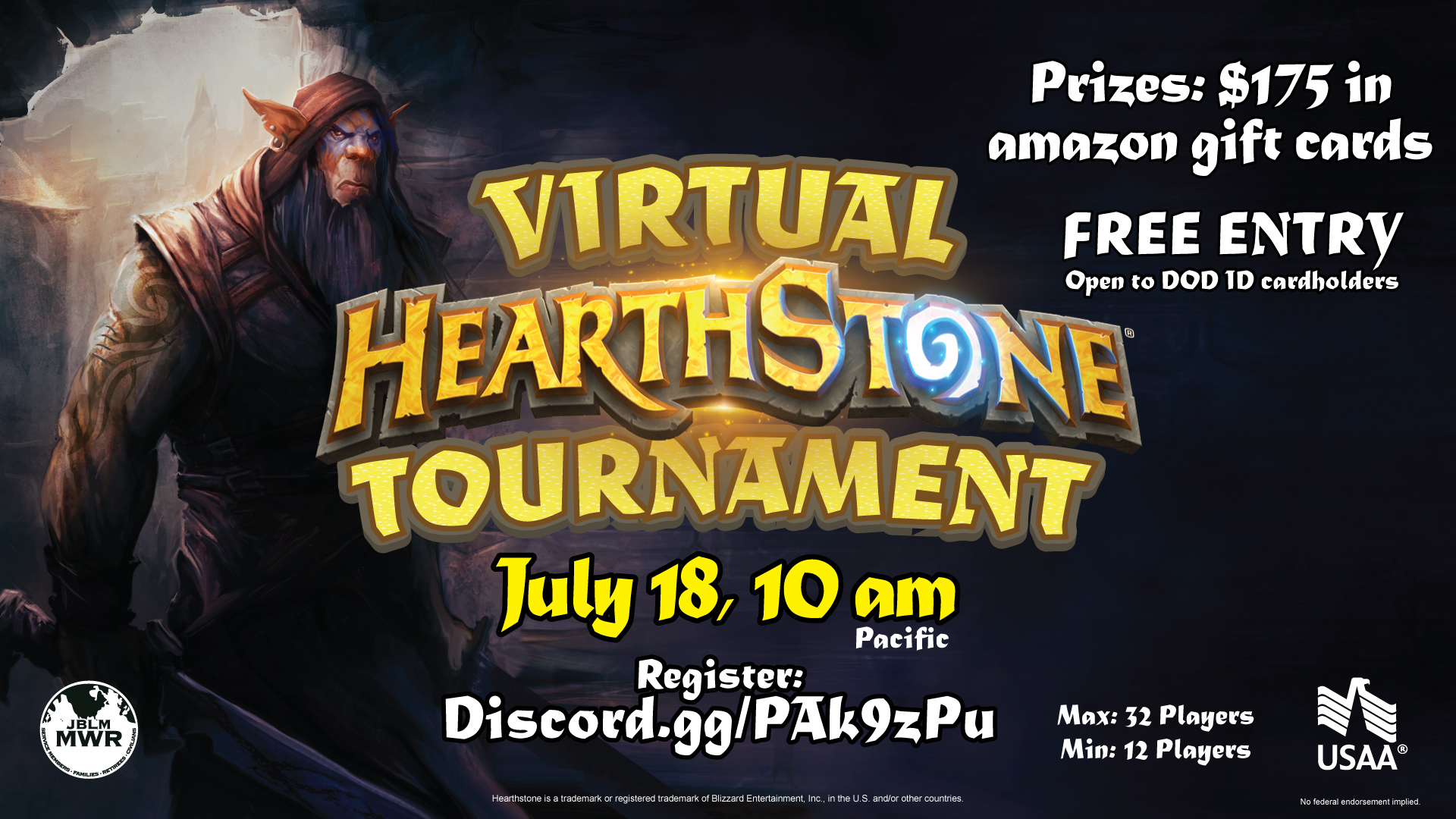 Virtual Hearthstone Tournament
Date: Jul 18 2020, 10 a.m. - 2 p.m.
Prizes:
1st:$100 amazon gift card
2nd: $50 amazon gift card
3rd: $25 amazon gift card

Free entry! Min: 12 Players, Max: 32 Players

Who can play: Tournament is open to all authorized MWR patrons, i.e. Active Duty, Retired, National Guard, Military Family members and DOD employees.

Sign up at: https://discord.gg/PAk9zPu

Please review "Event: Hearthstone 7/18" Under resources on Discord for complete rules, setups, and more.