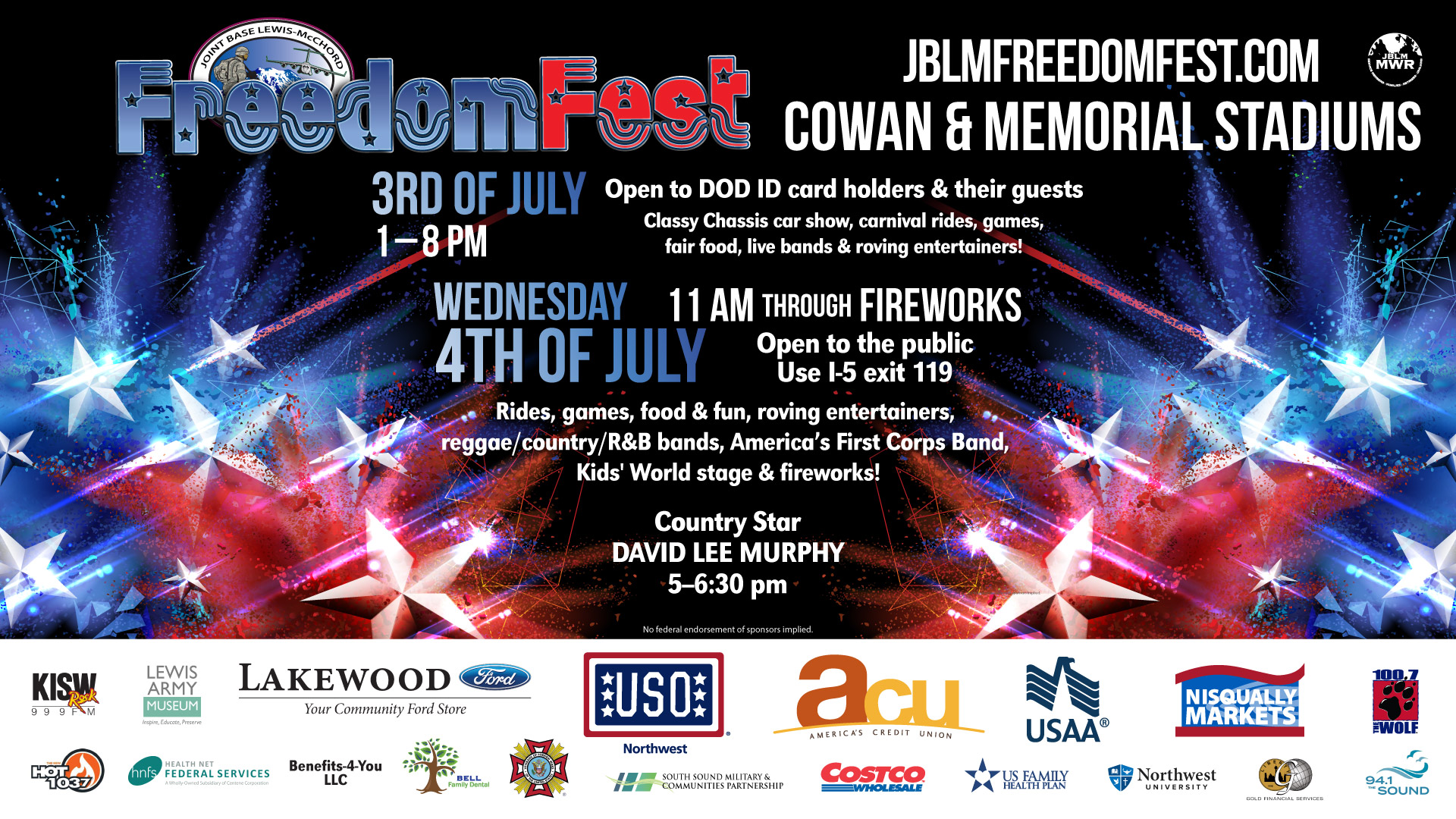 1 p.m. - 10:30 p.m. Joint Base Lewis McChord
DOD ID card holders and their guests can celebrate Independence Day Tuesday, July 3 JBLM's Freedom Fest! There's a second day open to the public Wednesday, July 4.
The festivities are at Cowan and Memorial stadiums starting at 1 p.m. This year, Tuesday is open only to JBLM Service members, your Families, military retirees, other valid DOD ID card holders and sponsored guests.
Everyone's invited to celebrate Independence Day Wednesday, July 4 at JBLM's Freedom Fest!
The festivities start at 11 a.m.
Award-winning country singer-songwriter David Lee Murphy headlines JBLM's Freedom Fest entertainment July 4. Murphy has collaborated with Kenny Chesney on hit singles and albums and also has written and co-written album cuts for other major country western artists, including Blake Shelton, Reba McEntire, Brad Paisley, Aaron Tippen and Jason Aldean.
Freedom Fest offers fair food, carnival rides, games, stage entertainment, Kids' World magic, games and stage acts, sponsor booth giveaways, roving entertainers and more. The fireworks display will start around 10 p.m. July 4.
Find the complete schedule of events at JBLMFreedomFest.com.