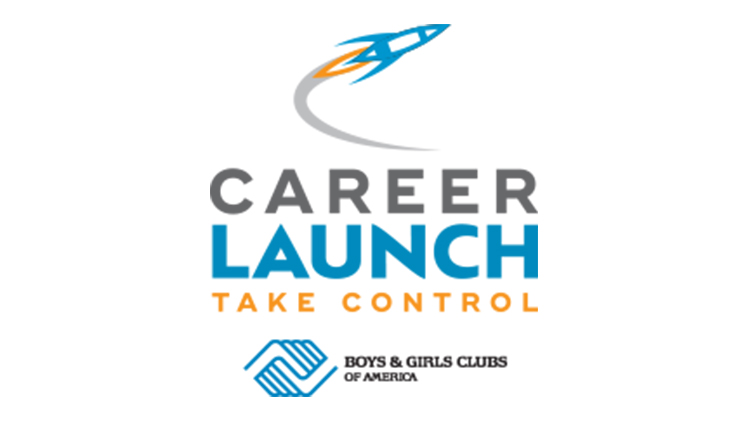 Note: This event has already passed.
Date: Feb 11 2019, 5 p.m. - 6 p.m.
Middle School & Teen - 6397 Garcia Blvd. JBLM-Lewis Main Joint Base Lewis-McChord, WA 98433 Google Map
BGCA's Career Launch: Free Workforce Preparation Classes
Hillside Youth Center / Teen Zone
Select Mondays 5-6 p.m.
9-17-18: 1. What is my vision for the future?
9-24-18: 2. What does a career provide?
10-1-18: 3. What are potential careers?
10-15-18: 4. What are realistic options for me to start today?
10-22-18: 5. Where do I begin? Bonus workplace safety training
10-29-18: 6. Dressing for success and customer service!
11-5-18: 7. How can I improve my communication skills?
11-19-18: 8. How do I prepare for an interview or first contact?
11-26-18:9. How do I keep a potential employer interested in me?
12-10-1:8 10. What's it really like to work? Dressing for Success Challenge!
1-7-19: 11. How can I become a valued employee?
1-14-19: 12. What can I do on my own to explore careers?
1-28-19: 13. Part two interviewing for success? Learning the top 10 do's and don'ts
2-11-19: 14. What factors contribute to career success?
2-25-19: 15. What kind of post-secondary education/training can I pursue?
3-11-19: 16. When and how do I create a resume? Resume stuffings.
3-18-19: 17. How do I deal with workplace challenges?
3-25-19: 18. What other skills and attitudes are important for success on the job?
4-1-19: 19. What is my long-range education and career plan?
4-8-19: 20. Creating a usajobs.gov account and NAF job searching
4-15-19 Graduation Day: To graduate with a certificate, youth must attend fifteen of the twenty sessions. Great for high school portfolios, resume fillers, Running Start, and all other college or career explorations. Also, graduating students will receive a party with food. There is also the possibility of receiving a professional letter of recommendation for qualifying members.
*Must be a registered member to attend all Career Launch and Money Matters classes.
*Special note: Each session is worth $5 in Teen Zone student store currency (smart bucks). The student store is open on Fridays around 4:30 p.m. Perfect attendance will receive two unique items.
*Money Matters classes count for up to three missed Career Launch classes.
Registration Info
For more information call the number below.
Contact