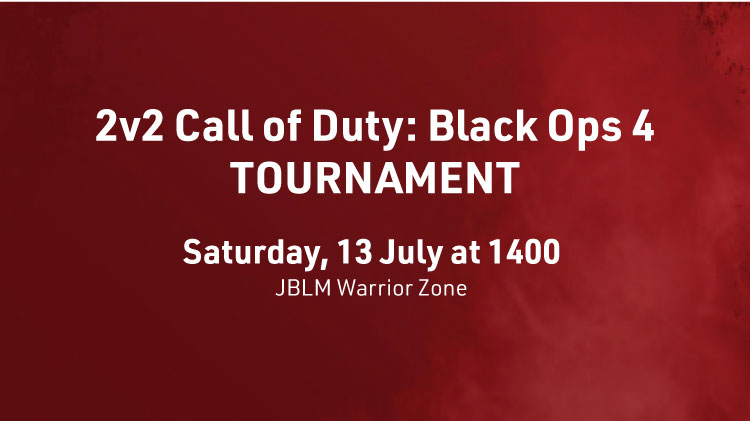 2v2 Call of Duty Black Ops 4 Tournament
Note: This event has already passed.
Date: Jul 13 2019, 2 p.m. - 7 p.m.
Enter the JBLM Warrior Zone Majors Call of Duty Black Ops 4 2v2 Tournament powered by USAA! Service members, bring your best bud and compete against 31 other teams!
WATCH LIVE: twitch.tv/JBLMWarriorZone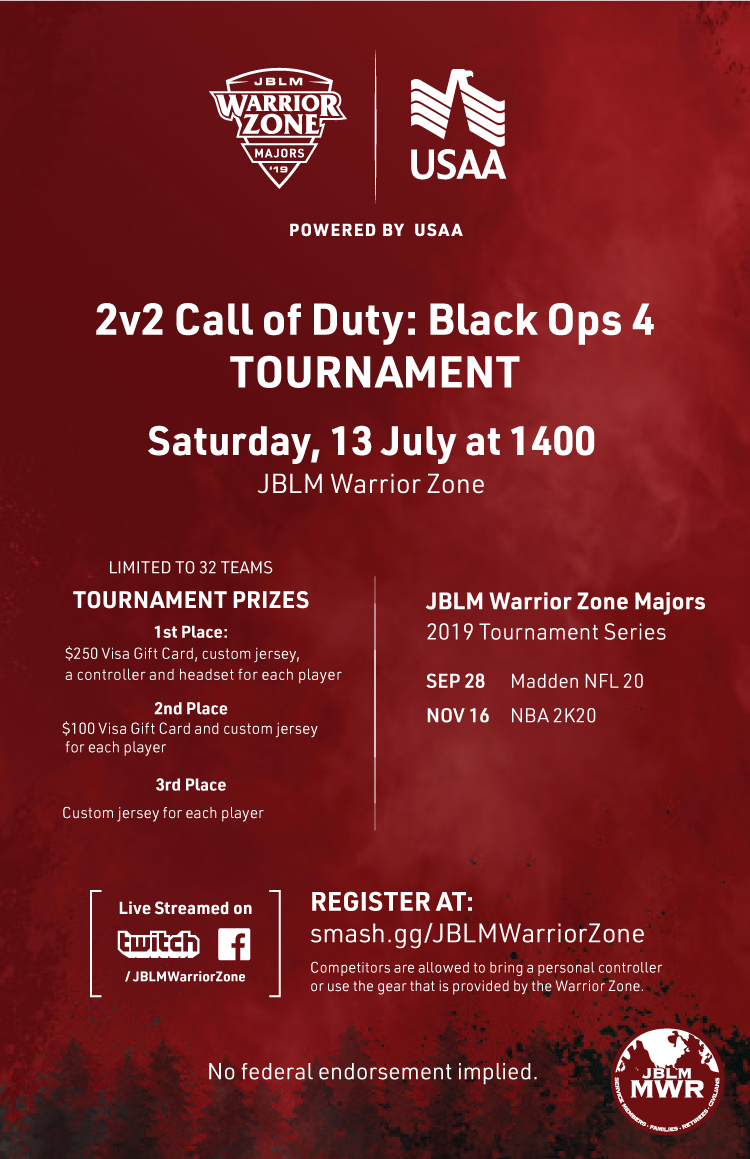 All players receive a collectible 2019 JBLM Warrior Zone Major lapel pin, shirt, drawstring bag, neck lanyard with competitor access credentials, food & drink.
For more information visit:smash.gg/jblmwarriorzone or facebook.com/JBLMWarriorZone ​​

See some pics from the last JBLM Warriors Majors event here!