Cascade Traverse Registration
Note: This event has already passed.
Are you up for a triathlon-type challenge using less-conventional means to explore lesser-known areas of JBLM? Then you're going to enjoy Outdoor Recreation's Cascade Traverse Challenge September 1–30!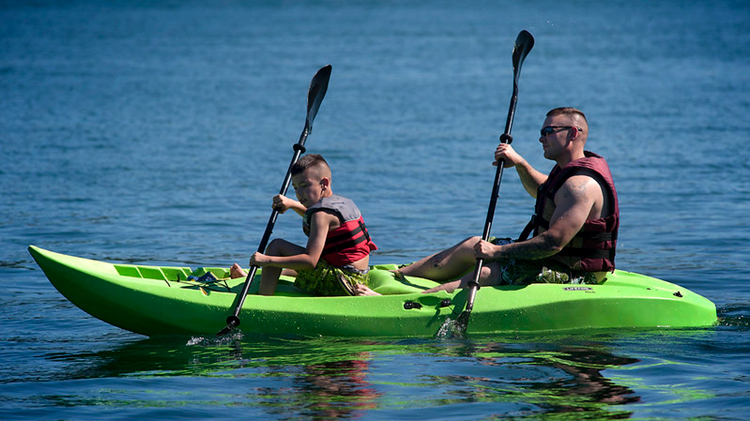 Registration is open Aug. 15–31 at Northwest Adventure Center (registration is accepted in-person only); the cost is $30 per person. Registration is also open to youth ages 15 and younger; the cost is $20. Youth must be accompanied by a parent or guardian and have the ability to physically complete the challenges. Once you've registered, you'll receive an event shirt, instructions and a map of locations to complete the event. Any rentals you need for the event will be free of charge.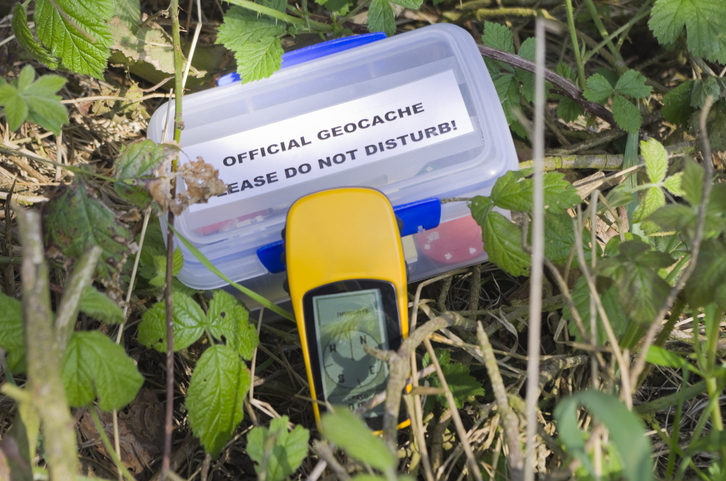 Here's what to expect:
You'll earn Fields of Friendly Strife points for your unit if you're an active duty Service member or a family member. Points will be awarded for participation and mileage.
You'll be completing the first part of the challenge with a kayak, canoe or stand-up paddleboard around the American Lake shoreline at JBLM, a total of 1.5 miles. To use Outdoor Rec gear, please take the required free paddle sports safety course at boaterexam.com/paddling.
Next, you'll be mountain biking three laps around Engineer Bluff at Lewis Main for a total of just under 5 miles.
Finally, you'll go trail running at Porter Hills on a 1.75-mile route at McChord Field.
At any of these locations, you'll get additional points for finding and photographing our geocaches with the course completion (two extra points per geocache found; timestamps need to be on photos).
Earn bonus points by completing the challenge Sept. 1–7 (10 points), Sept. 8–14 (seven points), Sept. 15–21 (three points) or Sept. 22–30 (one point).
Complete the events and track or record your time and distance using an activity-monitoring device. Once you complete an activity, email your proof of completion to usarmy.jblm.imcom.list.dfmwr-odr@army.mil. Submit all events by Friday, Sept. 30 and you'll receive a completion medal!
Make it extra-fun by gathering your group and doing each challenge together! For more information call 253-967-7744. RULES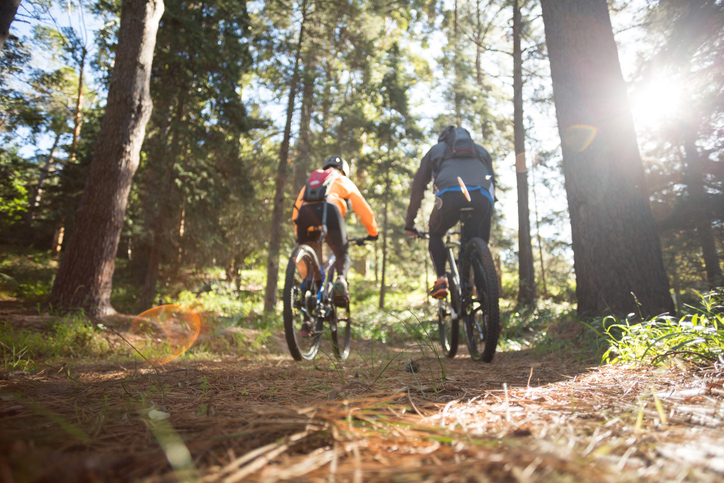 Northwest Adventure Center (Lewis North)