Commander's Cup Softball registration
Free for Service members!
Note: This event has already passed.
What: Fields of Friendly Strife Commander's Cup Softball League
When: May 9 – June 24
Where: Lewis North Athletic Complex
Who: Active duty Service members
Cost: Free
Registration: Taken in person, by phone or via email. Intramural Sports Office, 2170 Bitar Ave. at Lewis Main; 253-967-6420 | usarmy.jblm.imcom.list.dfmwr-sports@army.mil
Companies/flights and battalions/squadrons, participate in Commander's Cup Softball! CC Softball is played in a 6-week round-robin followed by a single-elimination tournament for the top teams. Each team is made up of 15 active duty Service members from the same unit/squadron or battalion/squadron. Play will be conducted in accordance with ASA rules. Games played 6-9 p.m. Mondays and Wednesdays for the company/flight league, Tuesdays and Thursdays for the battalion/squadron league.
April 25 – Coaches & Informational Meeting: Noon at LNAC, 1:30 p.m. at McChord
May 2 – Sign-up LOI due/registration deadline
May 9 – Regular season starts
June 16 – Regular season ends
June 20-24 – Championship Week

June 24
· 1200 Company League Championship
· 1300 Battalion League Championship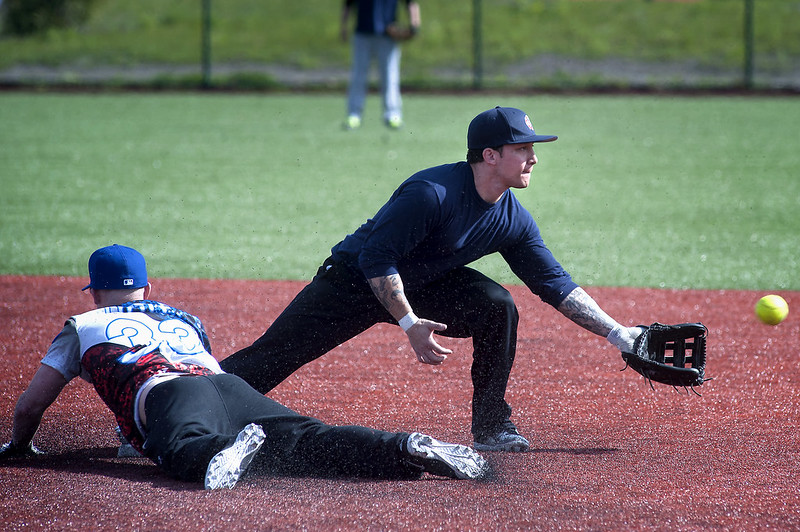 Intramural Sports

Office hours may vary due to intramural leagues.