JBLM Airshow & Warrior Expo
Free and open to the general public! JBLMAirshow.com
Note: This event has already passed.
Jul 15 2023 - Jul 16 2023
Jul 15 2023 - Jul 16 2023
The 2023 JBLM Airshow & Warrior Expo is free and open to the general public. It's our way to thank the Puget Sound community for their support of service members and military families.
Visit the event website for more information.
Here is key information about the airshow:
General Public Parking
Off-Base Bus Shuttles. We recommend using the off-base shuttle buses to get to the airshow; PLEASE CARPOOL. Buses are free and start running at 9 a.m. from three locations.
JBLM DuPont Gate, I-5 Exit 119, Kaufman Ave, JBLM, Wash., 98433
On-Base Bus Shuttles – We recommend using on-base shuttle buses to get to the airshow; PLEASE CARPOOL. Buses are free and start running at 9 a.m. from two locations. Enter the base via JBLM Main gates at exits 119 thru 122B, or the Lewis Main East Gate. Once on Lewis Main, park at:
Madigan Army Medical Center, 9040 Jackson Ave, Tacoma, WA 98431
Logistics Center, Rainier Drive, Joint Base Lewis-McChord, WA 98433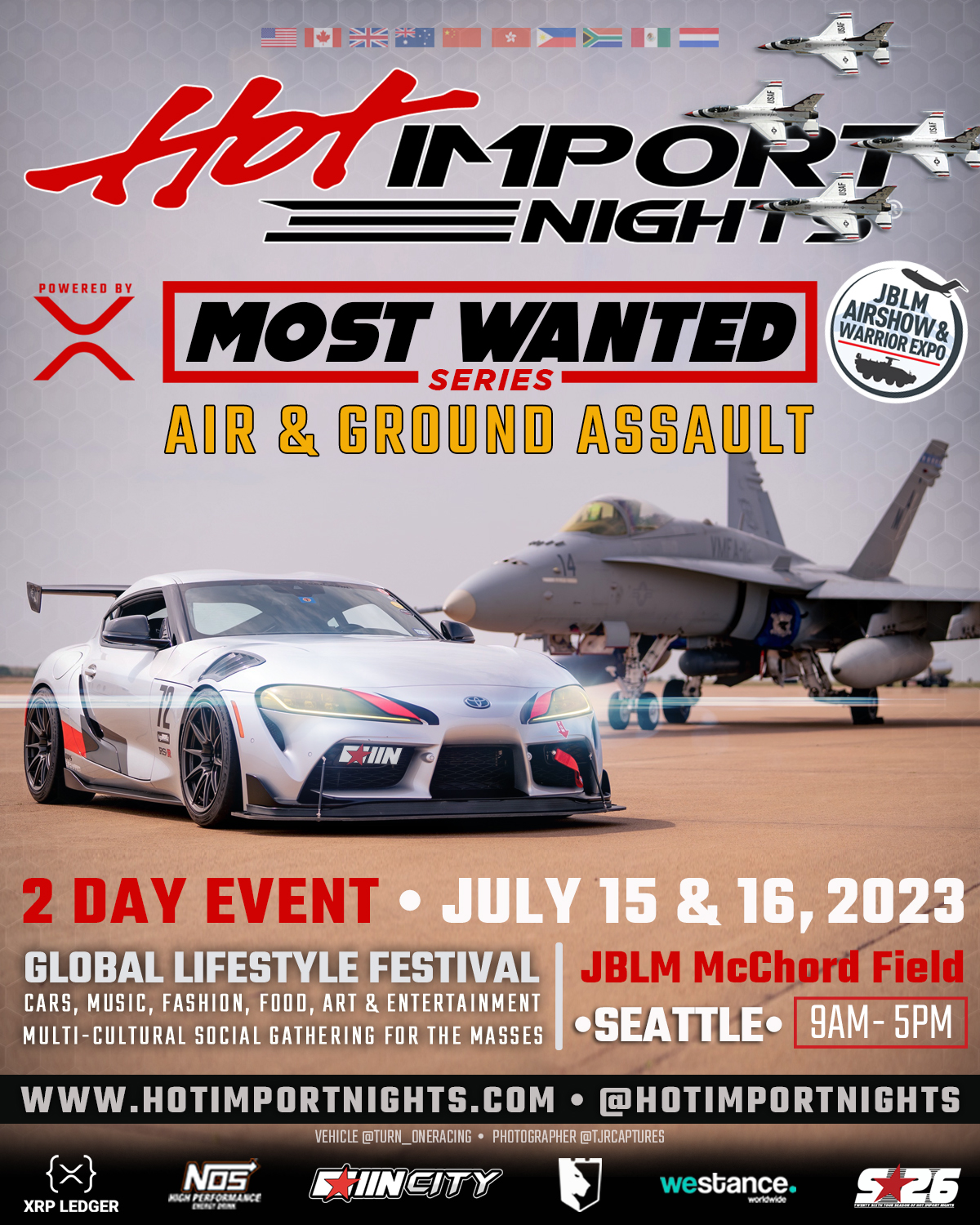 HIN SEATAC (Pacific Northwest) will be held this Summer on Saturday & Sunday, July 15-16 at McChord Field with the top global car competition amidst the JBLM Airshow & Warrior Expo, featuring HIN Main Stage with Headliner talent/DJs/artists, the Miss HIN Seattle model search, vendors midway, festival beverage & concession stands, plus so much more! This festival will be combining hot cars, a massive airshow, music, fashion, food, art, & entertainment all at McChord Field. Celebrating the 26th Season of HIN, special NFT Drop, Car Show Awards, Limited Edition (Seattle Exclusive) Merchandise Release, Giveaways and more. This multi-cultural summer social gathering for all ages is one you don't want to miss! CLICK HERE FOR DETAILS