Military Salute Kick-Off Week
Note: This event has already passed.
Join us for Military Salute Kick-Off Week at Leisure Travel Services Feb. 6–11! Free entry, no purchase is required to enter. Each customer who visits Leisure Travel Services will receive a ticket for various door prizes. Eligible patrons who purchase Disney Military Salute tickets during the week will receive additional drawing tickets. Prizes are awarded daily.
Grand prizes awarded Saturday, Feb. 11.
Grand Prizes: Two 1-Day Base tickets valued at $210 and Disney luggage set.
We'll have:
Disney-themed photo booth
Free popcorn
Disney movies playing in the lobby
See our price list here! For more information, call 253-967-3085.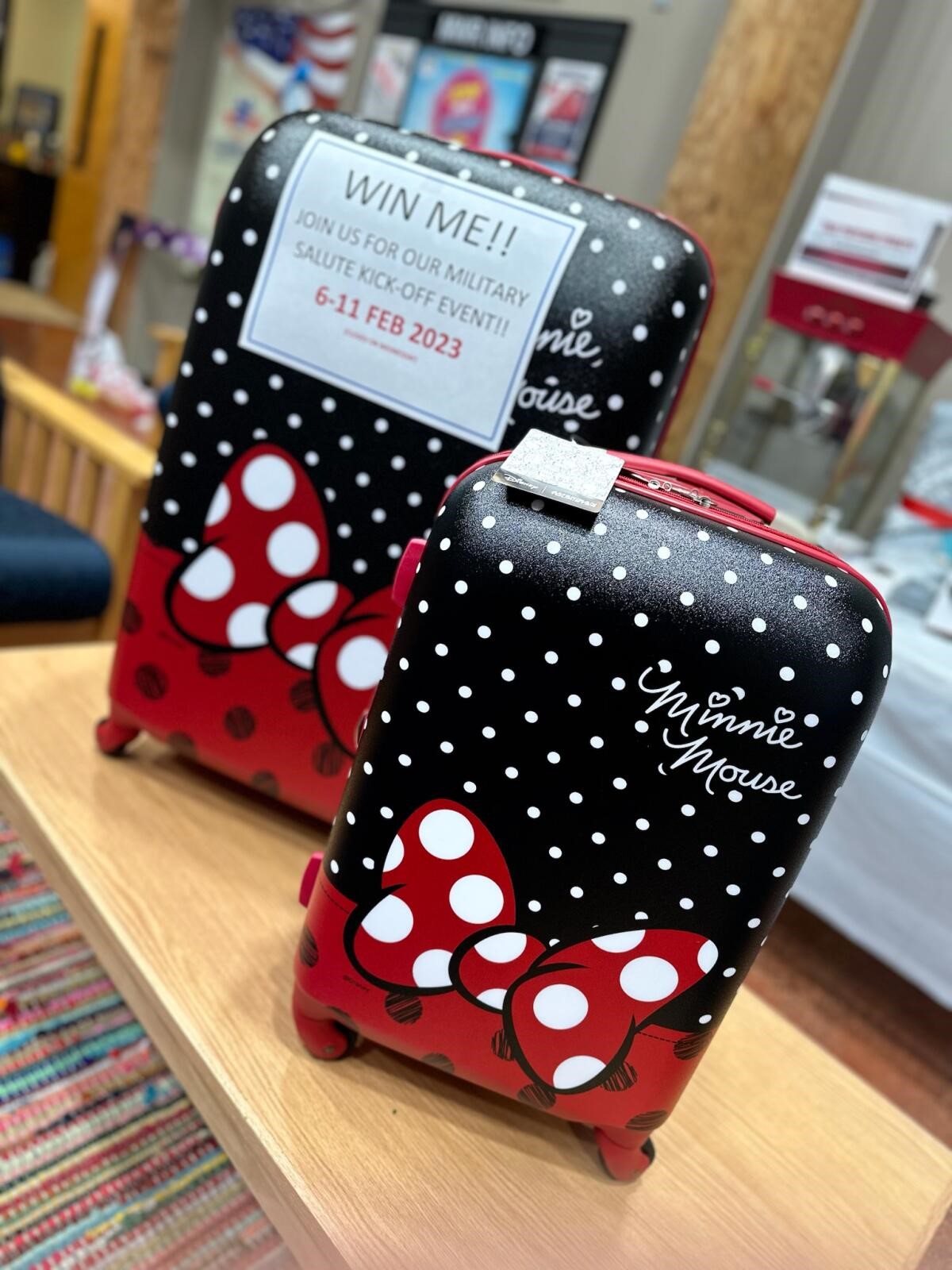 Disney has no affiliation with this promotion. No federal endorsement implied.
Leisure Travel Services Lewis North