Open Dodgeball League registration
Note: This event has already passed.
What: Open Dodgeball League
When: June 13–28
Where: McChord Fitness Center
Who: DOD ID card holders ages 18 & up
Cost: Free
Registration: Taken in person, by phone or via email. Intramural Sports Office, 2170 Bitar Ave. at Lewis Main; 253-967-6420 | usarmy.jblm.imcom.list.dfmwr-sports@army.mil
Adults with DOD ID, sign up for the 2022 Open Dodgeball League! Teams play a 3 week round-robin followed by a single-elimination tournament. Each team consists of up to 8 players with 6 competing on the court. Games will be played on Monday and Tuesday nights at McChord Fitness Center. Match will be best of 3 games.
May 23 – Coaches & Informational Meeting
May 31 – Sign-up/LOI due
June 13 – Season starts
June 24 – Season ends
June 27–28 – Championship Tournament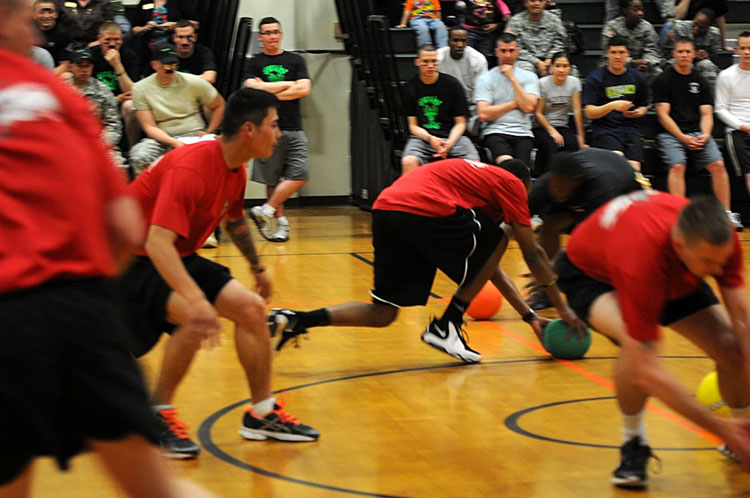 Intramural Sports

Office hours may vary due to Intramural Leagues.