Outdoor Rec Expo & Fishing Derby
Learn all about JBLM Outdoor Rec! Free National Parks passes, free kids' fishing tank, free bouncies, free climbing wall and more!
Note: This event has already passed.
Join us for the Outdoor Rec Expo & Fishing Derby Saturday, June 11 at Shoreline Park!
Fishing derby from 7-10 a.m. (Washington State's free fishing day! No license required.) Service members can earn Fields of Friendly Strife points! Note: The Fishing Derby requires your own equipment. Fish from kids' fishing tank cannot be entered into the fishing derby competition.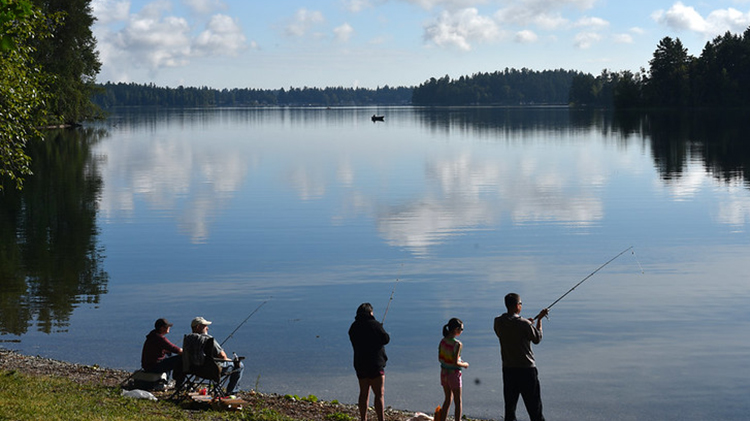 From 9 a.m. to 1 p.m. you'll be able to see a variety of workshops, demonstrations, rentals and opportunities to learn about JBLM's Outdoor Rec program!
Free America the Beautiful passes for Active Duty and their family members, Veterans and Gold Star family members (from U.S. Forest Service)
Instruction and free demonstrations of SUPs and kayaks
Free kids' fishing tank
Free climbing wall for kids
Free bounce houses
Free mini-axe throwing (closed-toed shoes required to participate)
Paddleboard races
Live music
Door prizes include: Fishing & camping equipment, outdoor rec trips, rentals of kayaks/boats/paddleboards and cabin stays
Outdoor Rec Adventure films on the outdoor screen
Food available for purchase
Please note: Outdoor Rec facilities will be closed June 11 to support the Outdoor Rec Expo, with the exception of Russell Landing Marina, Shotgun Shooting Complex and the Rifle & Pistol Range (#15).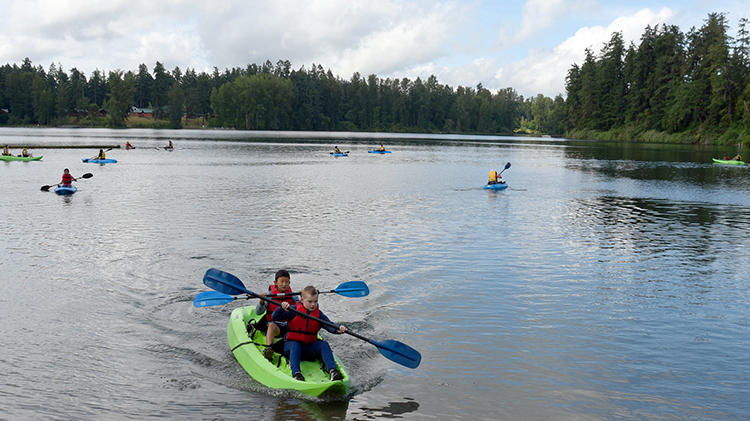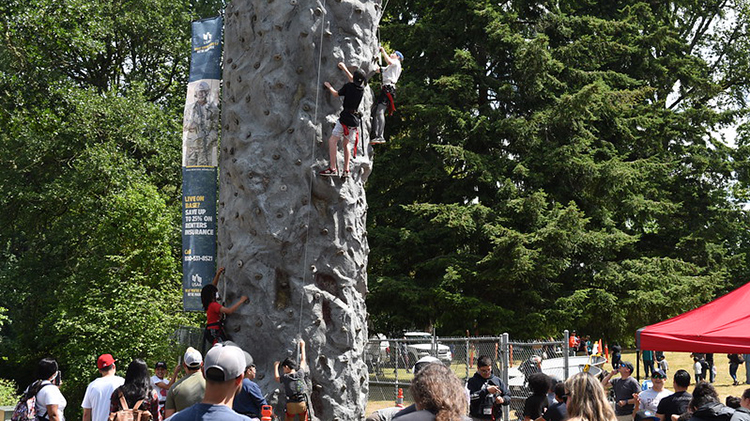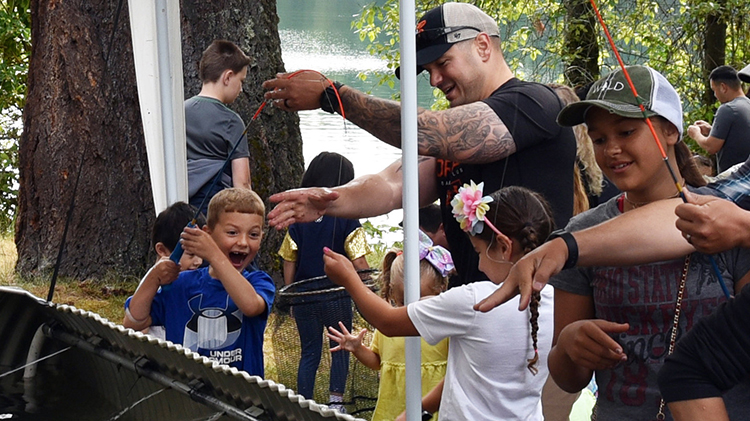 #JBLMFoFS
Northwest Adventure Center (Lewis North)