Seattle Super Hawks vs JBLM Exhibition Basketball Game
Note: This event has already passed.
Feb 25 2023, 5 pm
Feb 25 2023, 5 pm
JBLM Service members, test your mettle against Seattle's TBL pro team, the Seattle Super Hawks!
Meet & Greet with the Seattle Super Hawks: Feb. 25, 2:30 p.m. at Lewis Main Exchange.
The Super Hawks vs. JBLM Exhibition Game will be held Feb. 25 at 5 p.m. at Soldiers Field House.
Free! Open to DOD ID cardholders and their guests, no tickets required. We'll also be awarding some Emerald City Comic Con tickets at halftime!
The JBLM team will consist of 14 players, coached by Lemija "Meha" Allen, 16th CAB and James Rahaem, 1st Special Forces Group (Airborne). Here's the team roster.
Kenneth Blackwell, 5th Battalion, 20th Infantry Regiment, 1st Brigade, 2nd Infantry Division
Antonio Brock, 13th CSSB
Mark Christmas, 1st Battalion, 94th Field Artillery Regiment, 17th Field Artillery Brigade
Randall James, 593rd Headquarters and Headquarters Company, 593rd Expeditionary Sustainment Command
Alex King, 5th Battalion, 3rd Field Artillery Regiment, 17th FA Bde.
Joe Macaulay, 4th Battalion, 23rd Infantry Regiment, 1st Bde. 2nd Inf. Div
Jaelen Manning, 1st Battalion, 37th Field Artillery Regiment, 1st Brigade, 2nd Infantry Division
Edward Middleton, 110th Chemical Battalion (Technical Escort), 555th Engineer Brigade
Dmarkis Neal, 14th Brigade Engineer Battalion, 2nd Bde. 2nd Inf. Div.
Denzel Taylor, 593rd HHC, 593rd ESC
Aaron Tocabens, Fleet Air Reconnaissance Squadron 1, Whidbey Island Naval Air Station
Christian Ulmar, 2nd Brigade Support Battalion, 2nd Inf. Div.
Cameron Washington, 1-37 Inf.
Eric White, Headquarters and Headquarters Battalion, I Corps
Read the article at: https://www.army.mil/article/264238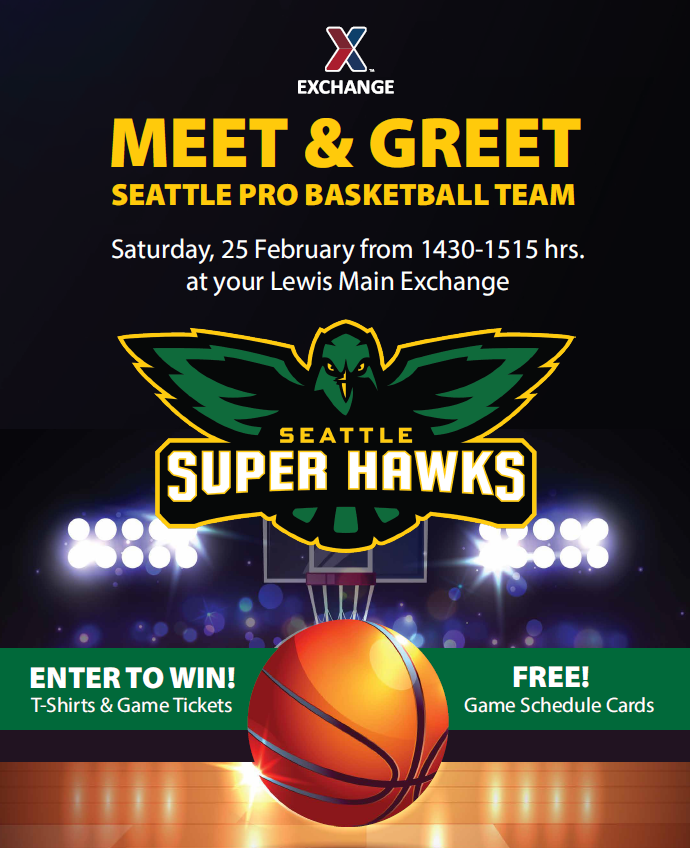 Soldiers Field House

APFU required 0630-0800

Hours:

Monday

5:00am-8:00pm

DOD ID cardholders

Tuesday

5:00am-8:00pm

DOD ID cardholders

Wednesday

5:00am-8:00pm

DOD ID cardholders

Thursday

5:00am-8:00pm

DOD ID cardholders

Friday

5:00am-8:00pm

DOD ID cardholders

Saturday

12:00pm-7:00pm

DOD ID cardholders

Sunday

12:00pm-7:00pm

DOD ID cardholders

Holiday/DONSA

12:00pm-7:00pm

DOD ID cardholders