Trees for Troops
Ranks E-5 and below can get a real Christmas tree for free! Reservations required.
Note: This event has already passed.
Dec 5 2020, 9 am - 5 pm
Dec 5 2020, 9 am - 5 pm
We will be giving away free trees to all valid ID cardholders and Families with ranks E-5 and below. Reservations required. To make reservations, visit the Northwest Adventure Center or Adventures Unlimited to receive a voucher for a designated time slot. Email and phone call reservations are not accepted. Tree pick up will be at 2166 Liggett Ave. on Dec. 5.

Trees provided by the Christmas Spirit Foundation and FedEx. No federal endorsement implied.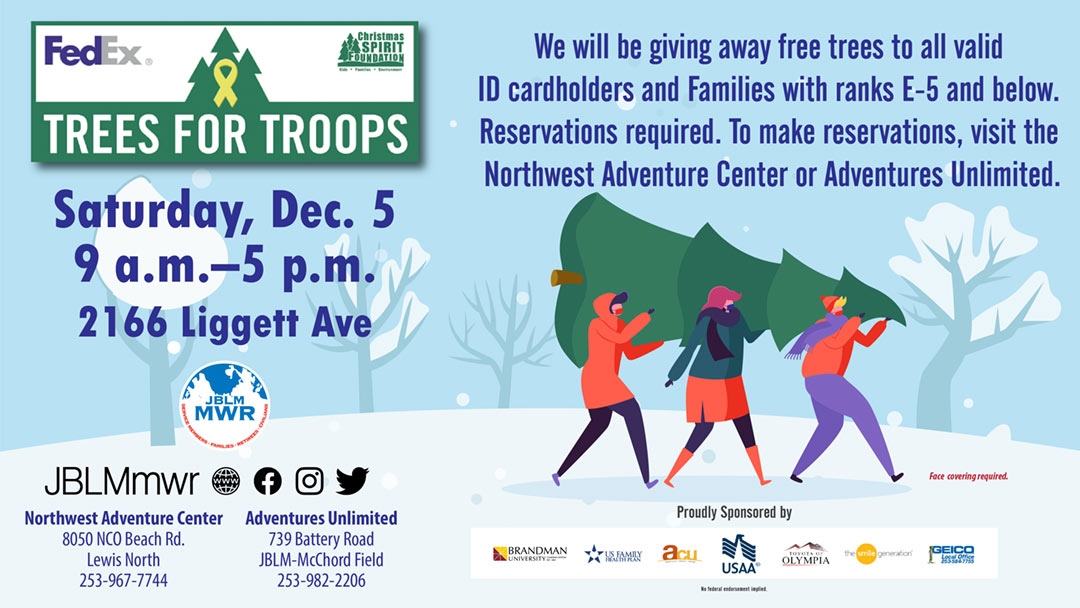 Northwest Adventure Center (Lewis North)
Adventures Unlimited (McChord Field)

Rental office closes 30 min prior to facility closure.