Winterfest
Trees for Troops, free ice skating, free bowling for kids, Holiday Tree Lighting and more!
Note: This event has already passed.
Dec 3 2022, 10 am - 4 pm
Dec 3 2022, 10 am - 4 pm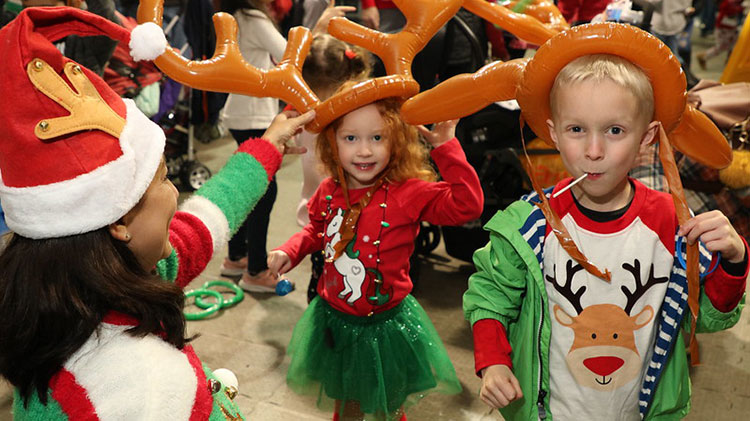 Come out to celebrate the holiday season Saturday, Dec. 3 at Lewis Main for Winterfest.
Purchase yummy food and beverages and enjoy free ice skating, door prizes, giveaways, crafts, entertainment and more merry fun.
Can't make it on Dec. 3? Ice skating will be available Wednesdays-Saturdays through Jan. 7 for $3 per person.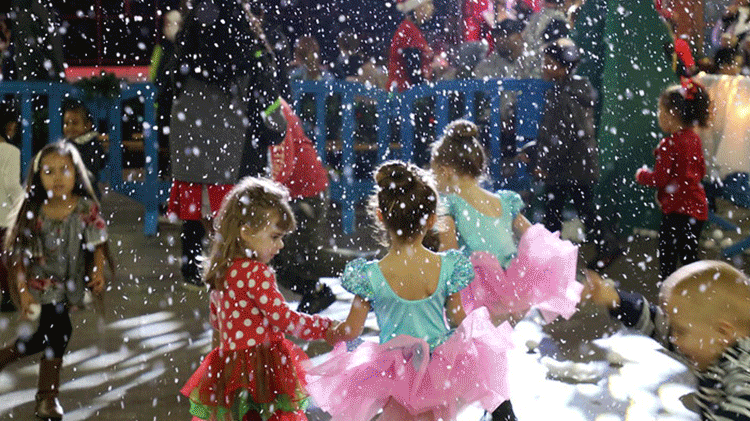 This year, Winterfest is being celebrated in conjunction with the Run, Rudolph, Run 5K!
Trees for Troops is giving away free freshly cut Christmas trees to all active duty personnel up to E-5 and their families that day along with the festivities! Preregister for your free tree in person at the Northwest Adventure Center or Adventures Unlimited (while supplies last). Any trees that remain after 4 p.m. Dec. 3, will be available to all ranks, first come, first served.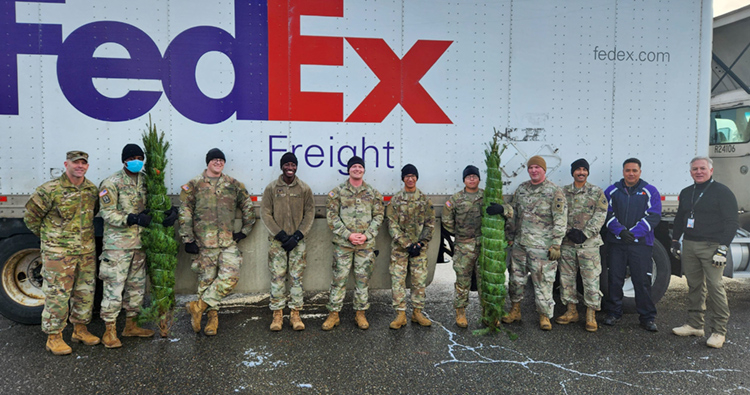 See police dog demonstrations run at 10 a.m. and 2 p.m. courtesy of 170th Military Police Company.
Bowl Arena Lanes is offering one game free for each youth age 16 and younger (with free shoe rental) 10 a.m.–3 p.m. Parental supervision is required. The Strike Zone Café opens early at 10 a.m.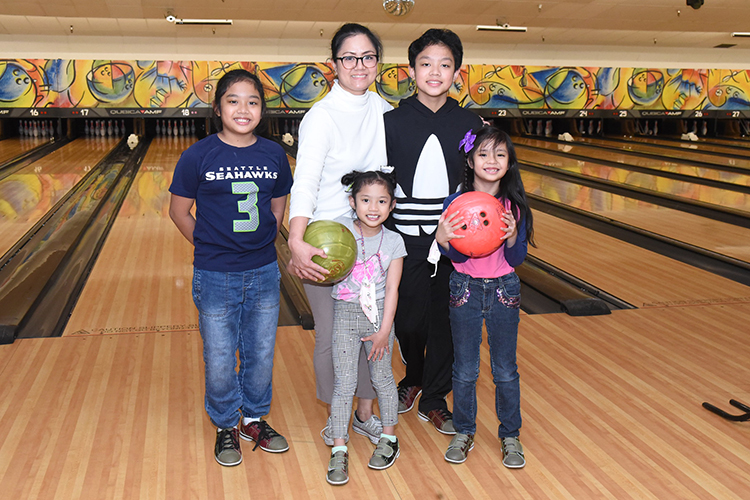 The Children's Museum at JBLM will be participating in Winterfest! Their art studio will be filled with blue and white paint, a studio table will have a "make your own snowflakes" craft and they will also have free face painting available! Lastly, the craft project in their lobby will be penguin decorating.
FOOD MENU
Roasted Turkey Leg $8.00
Hot Corn Chowder $5.00
Festive Cookie 4 pack $5.00
HOT CHOCOLATE BAR
Hot Chocolate $3.00
Peppermint Hot Chocolate $3.50
Candy Bar $2.00
Chips $1.00
Water $1.00
POP UP BAR
Seltzer, Draft Beer or Canned Beer $5.00
Glühwein $5.00
Cranberry Mojito $6.00
Hot Buttered Rum $5.00
Shirley Temple $4.00
Click map to enlarge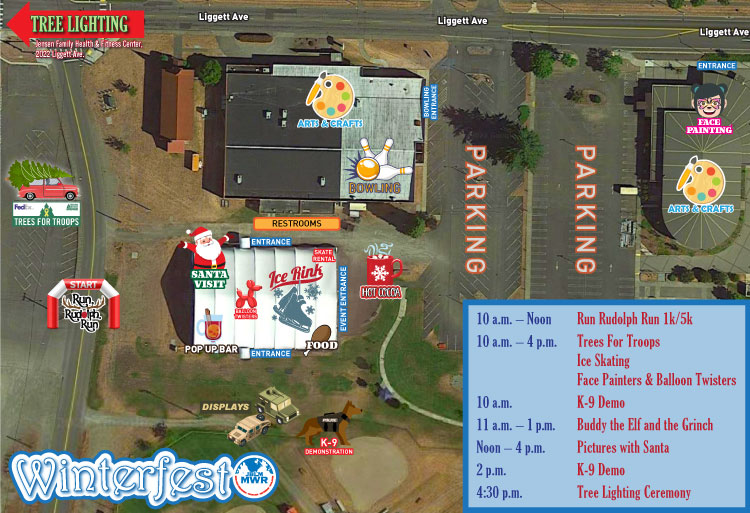 Winterfest will wrap up with our annual Tree Lighting ceremony at 4:30 p.m. in front of Jensen Family Health & Fitness Center. Music by America's First Corps Band and the Thomas Middle School Choir.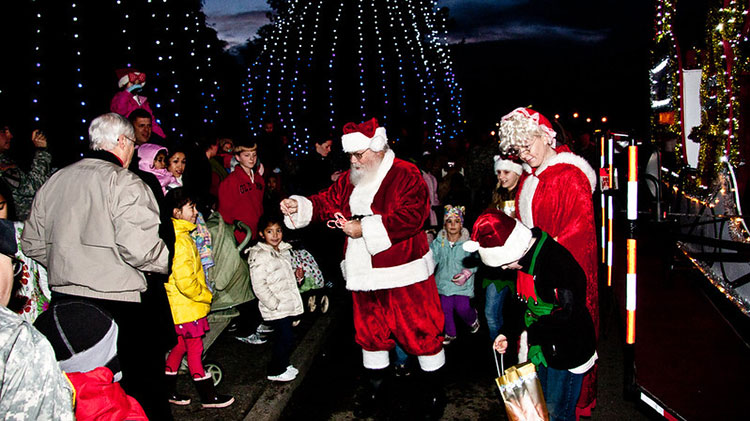 Sponsored by:


MWR Fest Tent

Open for special events and activities
Bowl Arena Lanes

Snack bar closes 30 min prior to facility.

Hours:

Tuesday

11:00am-2:00pm

Snack bar only

Wednesday

3:00pm-7:00pm

Open bowling

7:00pm-9:00pm

Open & League bowling

Thursday

3:00pm-5:00pm

Open bowling

5:00pm-9:00pm

Open & League bowling

Friday

3:00pm-5:00pm

Open bowling

5:00pm-9:00pm

LEAGUE BOWLING ONLY

Saturday

1:00pm-9:00pm

Open bowling

Sunday

12:00pm-4:00pm

Open bowling

4:00pm-7:00pm

Open & League bowling
Jensen Family Health & Fitness Center

APFU required 0630-0800

Hours:

Monday

5:00am-8:00pm

DOD ID card holders

Tuesday

5:00am-8:00pm

DOD ID card holders

Wednesday

5:00am-8:00pm

DOD ID card holders

Thursday

5:00am-8:00pm

DOD ID card holders

Friday

5:00am-8:00pm

DOD ID card holders