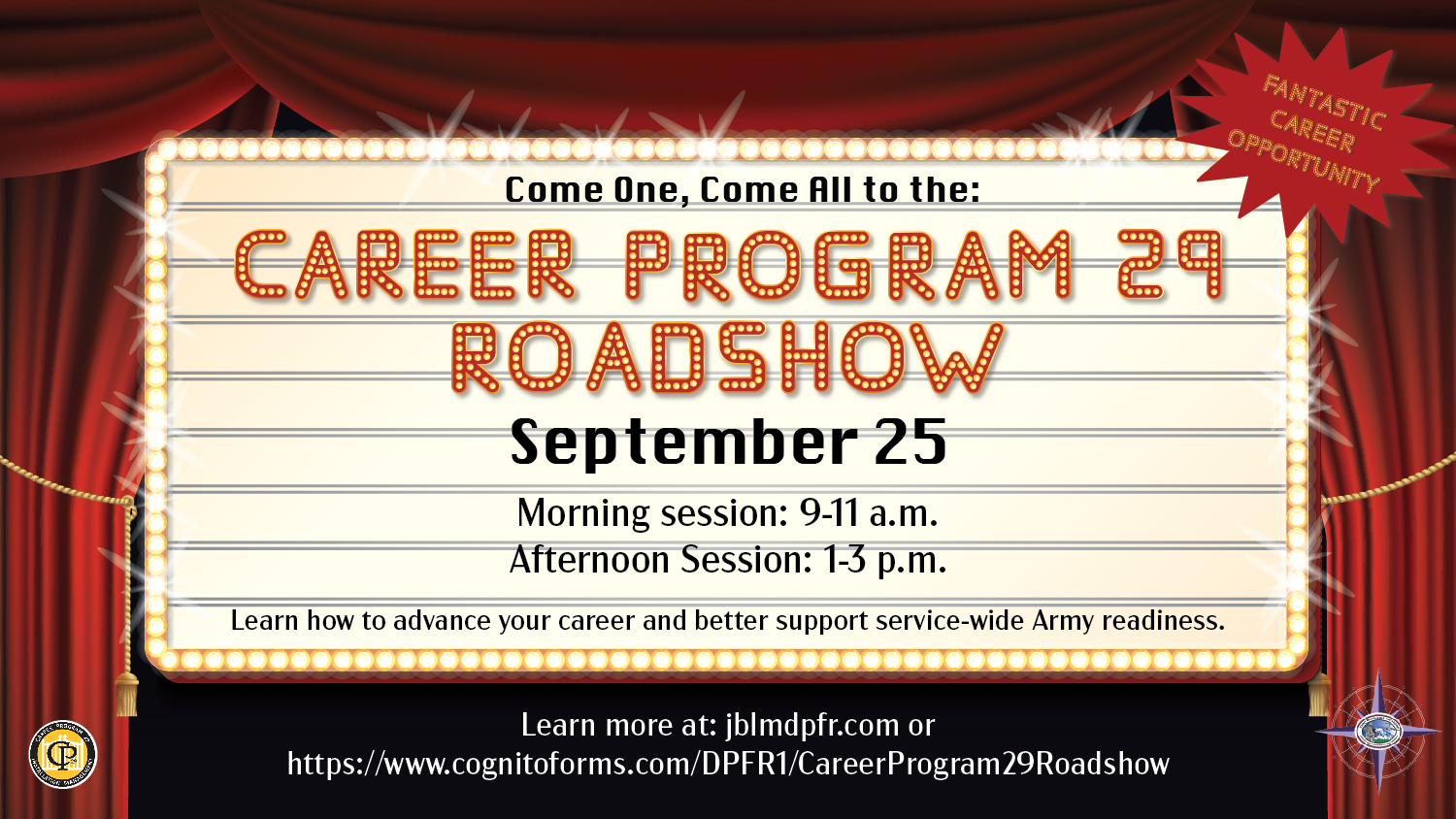 Career Program 29 Roadshow
Date: Sep 25 2019, 9 a.m. - 3 p.m.
Learn how to advance your career and better support service-wide Army readiness.
One of 31 Army civilian career programs, CP-29 aims to provide an ongoing learning environment that empowers innovative and adaptive installation management professionals through training, education and experience. Careerists from other career programs are welcome to attend the sessions.
Registration Info
Register at the link below