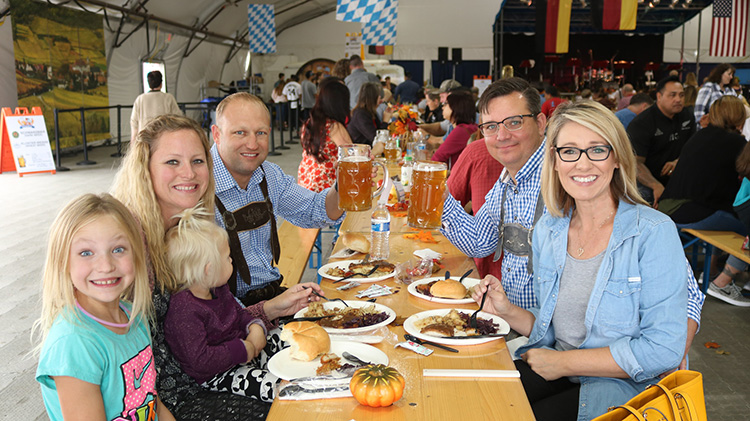 Date: Sep 21 2019, 11 a.m. - 8 p.m.
MWR Fest Tent - MWR Fest Tent Google Map
Immerse yourself in German-style Family fun at JBLM's annual Oktoberfest Saturday, Sept. 21 from 11 a.m. to 8 p.m.!
Taste and experience authentic food, brew and live entertainment in the MWR Fest Tent at Lewis Main.
Admission and entertainment are free; purchase food, beverages and brews inside the fest tent.
The good old-fashioned Family fun lasts all day and includes a lineup of German-style bands, games, prizes, kids' crafts, Family dancing, boffer sword fights, wagon rides and much, much more. Adult-only fun features a stein hoist and other games of skill and strength.
German brews are available for ages 21 and older with valid IDs.
Stay tuned to this page for more details, including the menu and entertainment lineup.
Cost
Free admission, food and beverages available for purchase.