Minecraft Halloween Build Competition
Note: This event has already passed.
Haunted Jack-O-Lantern Build Competition
Participants must construct their own creation of a Jack-O-Lantern Haunted House. Builds will be judged based on 3 creative elements:
Outside of Jack-O-Lantern House
Inside of Jack-O-Lantern House
One special haunted element.
Participants must schedule virtual build tours via: JBLMminecraft@gmail.com
Submission Deadline: October 13
Xbox, PS4, Switch, Mobile & PC
Prizes:
X Box One S
GAMEZ Portable Monitor
Professional gaming headset
Participants are free to build as individuals or teams/families. Parental involvement is encouraged for younger participants. For more information email: JBLMminecraft@gmail.com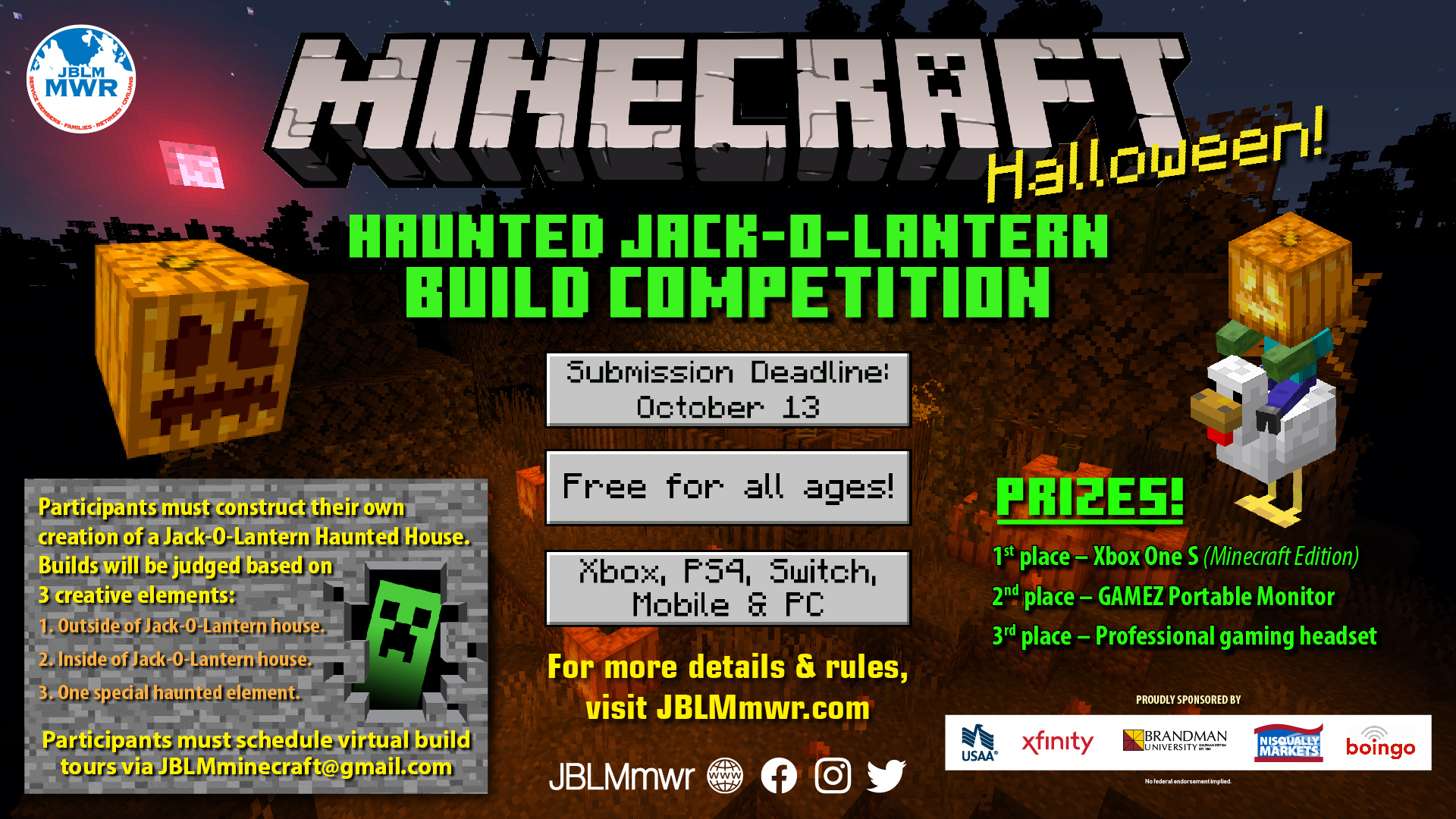 Warrior Zone

Hours:

Only computers will be available.